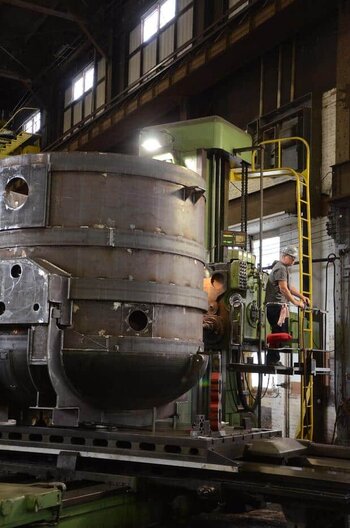 The Rose Corporation is a contract manufacturer of custom large-scale steel industrial equipment and weldments. Since 1987, we have built a solid reputation for high-quality contract manufacturing, industrial fabrication, and installation of large-scale components and sub-assemblies.
We occupy eight large buildings comprising over 150,000 square feet. Our team includes highly skilled and experienced project managers, fitters, welders, machinists, and quality assurance personnel who work together to meet our customers' quality and delivery requirements.
We build what O.E.M. and engineering firms design and help them find real-world solutions to their industrial fabrication needs. We fabricate, machine, blast, paint, assemble, test, and ship engineered equipment according to specifications.
Our passion is building large, complex industrial equipment. We consistently deliver exceptional value by applying our expert craftsmanship, experienced project management, and innovative solutions to our customers' diverse manufacturing needs.
OUR CAPABILITIES INCLUDE:
Oversized custom equipment regularly fabricated in our shops include:
Engineered Bases and Frames
Condensers
Sterilization Chambers
Reservoir Tanks
Mezzanines
Material Handling Equipment